I took this photo of the mighty Niagara Falls by the Canadian side while crossing the Rainbow Bridge back to the USA. I wish I could enjoy the amazing view but unfortunately I am alone and my family is not with me.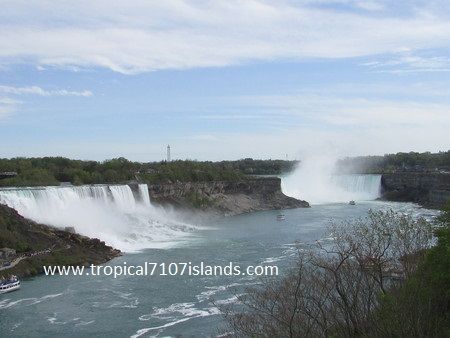 I could take many photos of the mighty Niagara Falls but unfortunately my time is limited. After the book author and reader event from the
Marriott Hotel
in Ontario Canada, I am thankful that the husband of one of my favorite authors Ms.
Chelle Bliss
has a generous heart to offer me to drop me back to the Rainbow Bridge and I can walk from there in going back to the USA. I am beyond thankful for these two angels in disguise.
My walk through the Rainbow Bridge is not bad though a little bit tiring from dragging my suitcase that is full of books. I paid $0.50 for the toll to cross the Rainbow Bridge back to the USA. The border officer is pleasing to the eyes and let me in without any problems. I just loved how the way he pronounced the hotel named Marriott in French accent.
I do not think my family will goes back to Canada. I might be back and make sure that I am staying with a friend all the time.