I am a member of Skymiles from Delta airlines. You can join their mileage as it is free. You have to make sure that when you fly, make sure you add your skymiles so the mileage can transfer to your account. You can also require points by shopping to the stores that is part of the Skymiles. There are many stores that you can shop too. I acquire more points especially from last Christmas shopping for my kids and my husbands holiday gifts.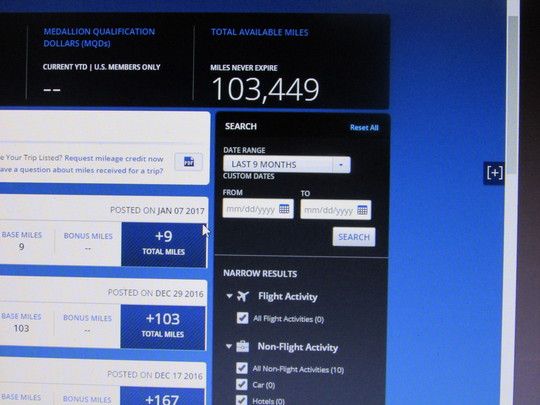 I have been a member for the Skymiles for awhile. Right of this moment, my mileage is 103,449. The miles will not expire too so it is ready when you decide to use your miles to fly. I have planned my Christmas trip to the Philippines for many years. It has been 14 years since the last time I celebrate Christmas in the Philippines. I missed it so badly. There is no best place than celebrate Christmas in the Philippines.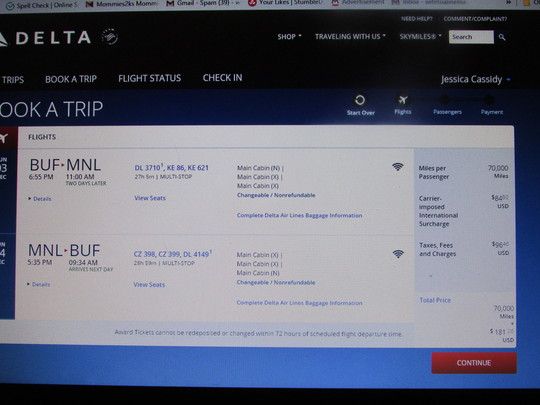 This year I want to make that dream come true by using my mileage. I have to make sure first that I will ask vacation from work. I am so happy that my supervisor grant my request to have a vacation for three weeks. There is no pay of course but it is fine. I am so excited and cannot wait.
I keep on checking the Delta to see if the dates are open so I can booked my Christmas vacation. I can see my departure date but the return date is not available yet. By using my mileage, my fare is even lesser like $200+ for a round trip to Manila. It is way cheaper than flying without using your mileage.
As I love to spend, I also loves to save. I wish that I started saving my money since I started working last February. I asked for a form in my bank and submitted it to the payroll department for her to deduct $25 instantly on my pay check. Blogging helps me too and my savings, currently I have $1,800 in my savings.
For the first time, I am happy that I can pay for my flight to the Philippines and use my savings for my Philippines vacation. I know that my husband always there for me to help me with funds during my Philippines vacation which he done from my previous travel. This time I am traveling by myself as my kids do not want to go with me. I know it would be awesome for my Mom to see her grandkids unfortunately not happening this time.
I cannot wait and am so excited for this Christmas trip to the Philippines. Once I will book my flight, I can start buying gifts for my families and relatives and send in my Balikbayan box. This way I do not need to bring them with me. it should be ready before I arrive.