The last time I flew in an airplane was a year ago. I flew to New York city with three of my girlfriends. It was the short but best vacation ever. We were invited with other girlfriend that used to live in Buffalo who had a baby girl and now lived in New York City for the christening of her baby girl named M. I am so excited because I have never been to New York City though I live in the State of New York. Finally I can crash New York City on my bucket list. I cannot wait to go back to New York City again next year I hope.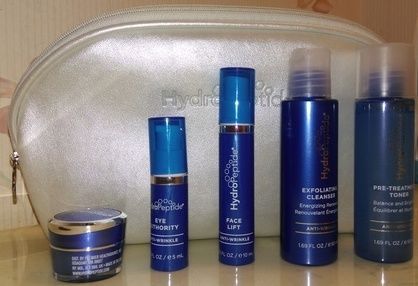 Though one of my bucket list is visiting my native country the Philippines this Christmas. Since I started working, I cannot take a vacation yet though I am only working part-time. Next year definitely I have to make sure that I can take the Christmas vacation for at least two weeks. I missed how Filipinos celebrating Christmas. We have so many traditions that I missed so much.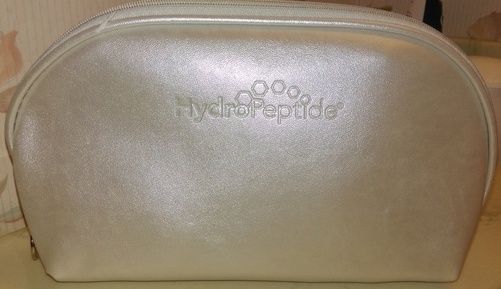 Traveling out of the country especially flying to the Philippines is very tiring. It takes almost a day traveling and that includes lay over. I have no choice but to endure the long flight and worst the jet lag once you arrived there. The jet lag is even terrible once you fly back to America. It is a very long and tiring flight. Aside from planning how to spend your short but quality time with your family, relatives and friends. You have to make sure that you time for yourself as well.

I am privilege that I tried the Hydropeptide on the glow travel sets. Check out their You Tube video. I loved these travel sets so much. Definitely, one of important stuff that I will bring aside from your documents. The on the go travel sets comes with a beautiful make-up bag plus  Exfoliating Cleanser, Pre-Treatment Toner, Purfiying Mask, Eye Authority and Face Lift. I tried every products except the purifying mask. 
I love all the products. I have never feel so pampered after I used these beauty products. As always, I have a very sensitive skin. I do not feel itchy after I used the products. definitely, I recommend it all types of skin especially if you have a very sensitive skin like me.
These on the go travel sets are perfect to carry in your carry on bag. I even love how pretty the make-up bag is. Definitely, these on the go travel sets are a must to any traveler that wants to stay fresh especially the long hours of flight. 

At almost 43 years old, these products protect me from having wrinkles. I know I will have them soon. There is no hard in keeping your skin free from wrinkles, right? These products are easy to use. 
Exfoliating Cleanser: With damp hands, apply a small amount to dry skin. Gently massage using circular motions for one minute. Cleanse thoroughly, rinse and pat dry. Use AM & PM.
Pre-Treatment Toner: After cleansing, saturate a cotton pad & smooth over face & neck. May be used AM & PM.
Purfiying Mask: Apply a thin layer to the facial area and let it set for 7-10 minutes. Rinse with water.
Eye Authority: Use ring finger to apply 1/2 a pea-sized amount to the eye contour and above the crease of the eyelid. Use AM & PM.
Face Lift: After cleansing, apply a pea-sized amount to entire face & neck. Use AM & PM
The products are free of Gluten, Artificial Fragrance, Parabens, Phenoxyethanol, PEG's, Phthalate and Sulfates to keep our skin chemical free. Most of the ingredients of these products comes from the fruit extracts. I am using them now and my skin feels fresh, itch free and feels smooth.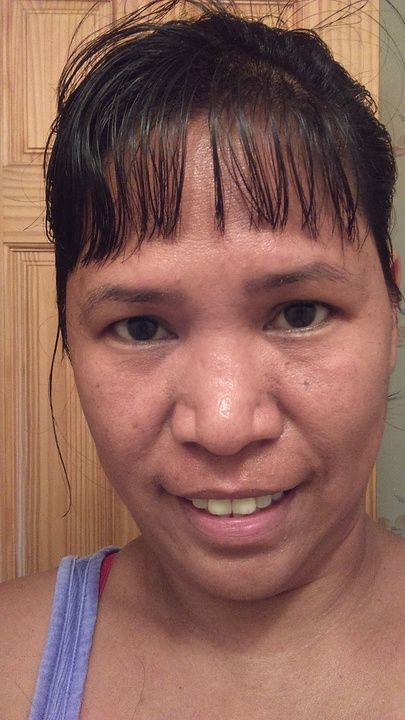 For more information about how to buy these amazing beauty products, check out their Facebook, Twitter, Instagram Pinterest, You Tube and other social medias for more product information and promotion.
Disclosure:
I received the products free from being a member of Brand Backer in exchange of my honest review.